The Looking@Democracy Challenge is grateful to its publicity partners: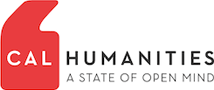 Looking@Democracy is relying on partners to help spread the word! Below are various resources to help – thanks for your assistance!
Don't forget to "Like" us on Facebook!
Partner Resources
Promotional Video
To share the Challenge promotional video, you can add a link on your site to the YouTube video at http://www.youtube.com/watch?v=KSXFxYclly4.
Badges (Ad button/banner)
Click the Badges below to download the image and advertise the challenge on your website(s) or click here to download all three banners.
Additional Resources
Map image files (as seen on the challenge homepage)
Marketing collateral for print and distribution:
Flyer

Sample tweets for promoting the challenge via Twitter
Hashtag: #lookdemocracy
FAQ document for Partners to post, print, or reference separately from website